Hi All! Guest blogger extraordinaire Liz from Here's to Handy Andy is here with a great craft!
And be sure to stop by her blog after you read…she is one smart cookie! And if you need a Janel fix I am at the lovely Between U & Me blog today (starts Monday Morning) sharing my Jelly Toast Coasters. Now on to Liz…
Can I hear the loud applause?
Hello Hating Martha readers! I'm so excited to be guest posting here today. You can find me at my blog Here's to Handy Andy generally posting about crafts and DIYs. My current project is trying to organize my home office/craft room. I have a lot of junk supplies so I'm using many different types of containers, and I'm trying to be as cost-effective as possible. So, while I was in Hobby Lobby the other day, browsing the clearance section (aka Heaven), I found these:
These perfectly-sized bins were less than $2.00 each, but not quite the look I was going for. I decided on a black and white theme for the storage, but I couldn't pass on the price, so I snatched them up! I got them home and went to work with some black & white scrapbook paper and Mod Podge.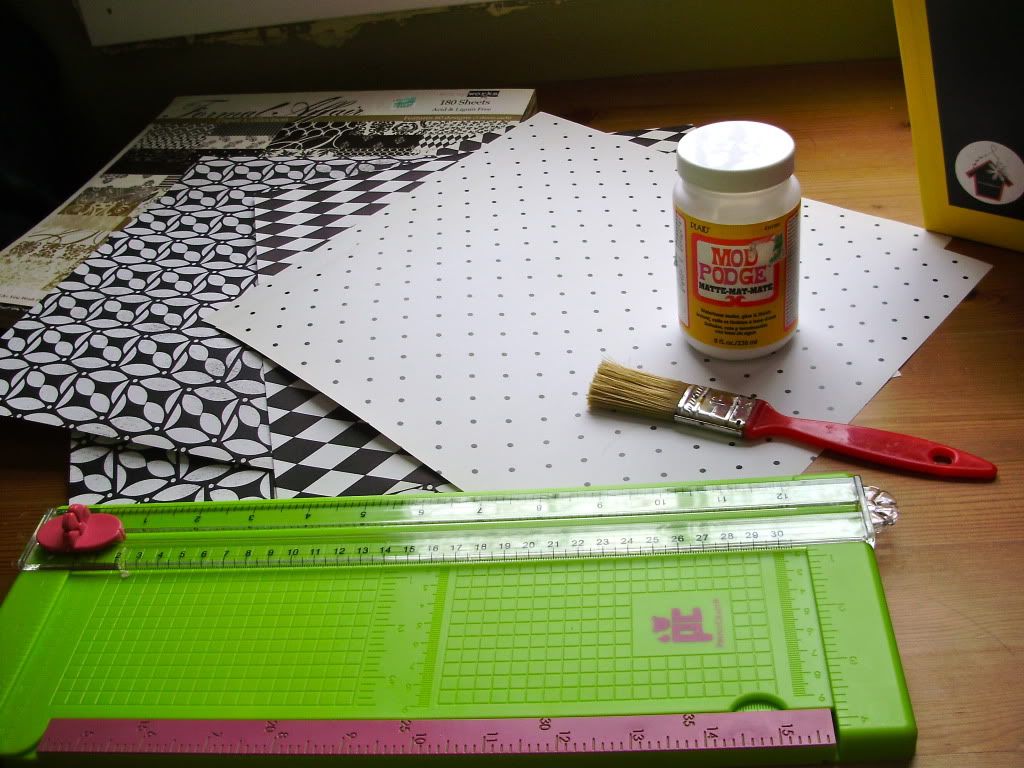 First, I peeled the fake "chalkboard" labels off of the bins. Then, I cut strips of the paper and brushed a layer of the Mod Podge on the bin, layered the paper, and then finished with a final coat of the Mod Podge all over.
Here's how they ended up:
Now they match my organizational decor! I didn't cover the insides, since they will be filled with supplies, but I think they look a lot better. This just goes to show you that you can make pretty much anything work for your room when it's the right price!
Thanks for reading! Come visit me at my
blog
sometime!
Remember to head over to her blog…
did you remember? good.